Meet Rachael Bair,
Middle School
In the fall of 2021, Rachael student taught physical education at Cardinal Community School District and at Fairfield Middle School with Mr. Belzer and Ms.Westercamp. She has been the long-term sub in Middle School Vocal Music since January 2022. While student teaching, Rachael was able to create and build many great relationships with students and staff. The great relationships that she built helped her transition into her role as a vocal music teacher and made her feel more comfortable and prepared for the transition.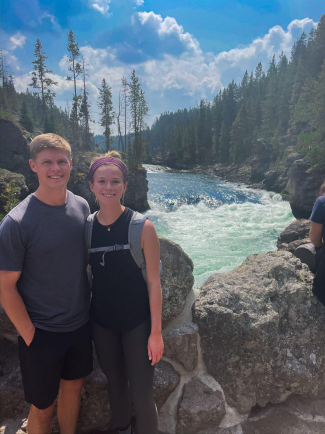 Though vocal music is not Rachael's specialty, it has allowed her to go out of her comfort zone with lessons and activities. This transition has given her the opportunity to focus on the classroom environment to better enhance the experience for her students. Rachael believes in positive affirmations and enjoys writing notes to students when she sees they are excelling or turning a new leaf.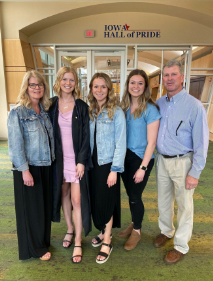 Since moving to Fairfield, Rachael has been involved with Fairfield Attack Volleyball Club and coached the 12's team this year. They were able to develop fundamental volleyball skills as well as teamwork skills.
A student at the middle school sent this message about Ms. Bair: Ms. Bair should get a staff shout-out because she is nice, caring, and kind. She makes music fun. During the week she chooses people that she thinks are kind and doing really well and gives them a note saying that she appreciates their effort! So that's why I think she should be getting a shout-out! Rachael, thank you for being a part of our team and helping out with music. I am glad you are there and making a difference for the students at the middle school.