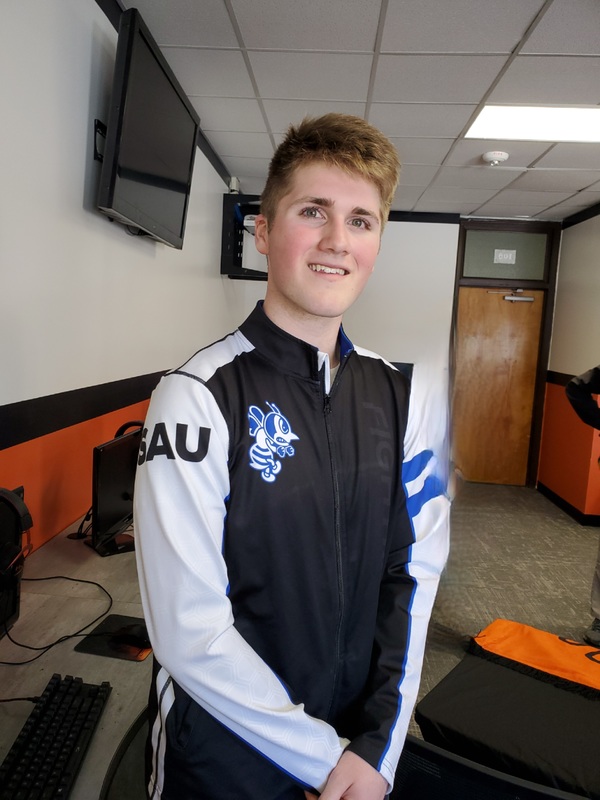 Today, Grant Ward and his parents, as well as his two high school esports coaches, assembled in the Esports Arena at Fairfield High School. The reason? They were all there to meet with the Esports Director from St. Ambrose University.
Several months ago, Grant was accepted as a student there for next year. On this special day, Grant signed a letter of intent to play for the Fighting Bees on their Smash Bros Ultimate team beginning in the 2022-2023 school year. By signing this letter, Grant is also accepting a scholarship from the school. This is the first college specific scholarship for a student in the FHS Esports Club. This is a very exciting day for everyone involved.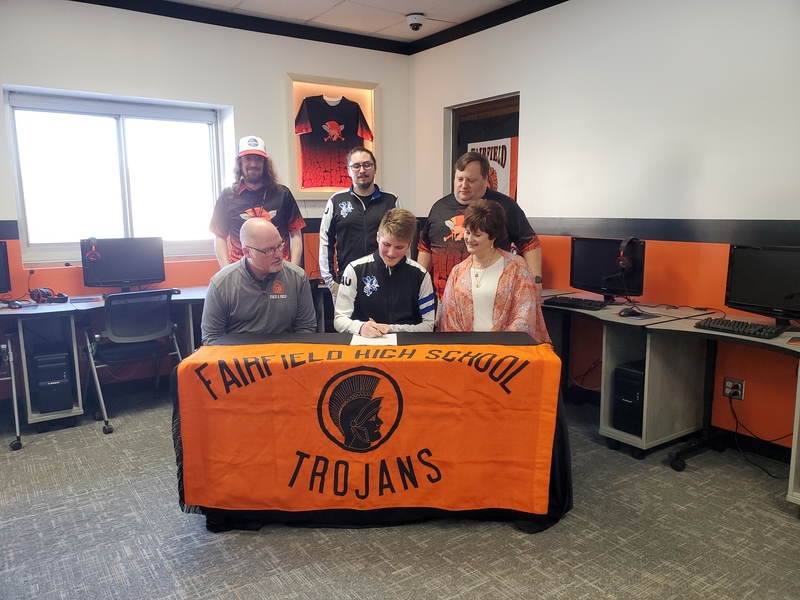 Grant, your coaches and fellow team members are proud of you and wish you the best of luck at St. Ambrose next year!