Meet Mark Branch, our Transportation Director!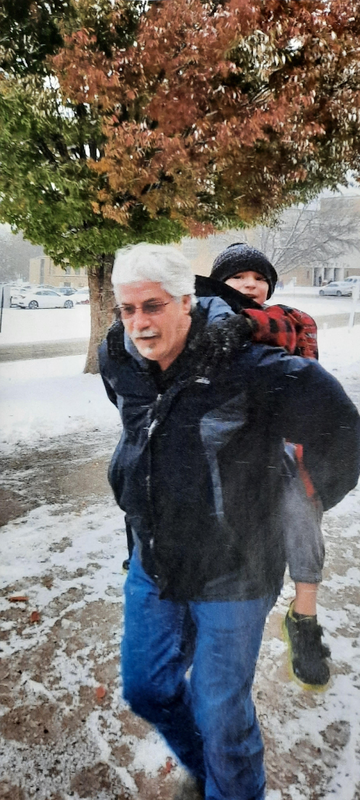 Mark grew up in a small town in Illinois working in his dad's body shop painting and repairing anything that would fit in his shop. In my early 20's, he decided to be an over-the-road trucker. Mark then went from driving to owning and operating a small trucking company while also working as a diesel mechanic full time for a major truck dealership.
While there, Mark obtained several certifications. He is ASE heavy truck certified, all major diesel engine and drive train manufacturers rebuild certified. Mark became certified in business management while at Freightliner and worked his way up to service manager while there.
Mark then moved on to owning and operating his own shop. That's when Mark started working on buses regularly and was introduced to school transportation. He then went from maintaining a bus fleet for a school to becoming a transportation director. Mark stated, "Once you get the big yellow bus bug, you are hooked. You just fall in love with all aspects of the job". One of Mark's highlights is working with an awesome team of people. He has had the pleasure of working with the best. Mark has been working as a transportation director for 20 years.
At my first school of 12 years, Mark was the transportation/maintenance director, mechanic, electrician, plumber; the list goes on and on. He maintained 18 buses with 15 routes, 4 school buildings, and 1000 students. Mark stated, "It's a good thing I was young then!".
Mark and Janet moved to Burlington Ia. with 4000 students and 32 buses. He could devote all his time to school transportation. Mark has been able to accomplish so much more by spending his time and energy on one job.
After a little over 2 years in Burlington, Janet and Mark moved to Fairfield and loving their time here. Mark stated they are truly blessed with the friends they have made and people they work with every day.
Mark stated, "But let's be honest the biggest highlight of every day is walking our Pre-K kiddos to and from their buses every day!".
Mark stated he has the best wife and friend of 26 years; they have been married for 18 years.
They enjoy camping, fishing, and finding new places to explore.
Mark and Janet have a combined family of 3 kids and 7 grandchildren. They don't get to see some of them often and miss them very much.
They also have 4 fur babies that keep them busy; one being Ruby, who a lot of you have met. We jokingly call her our office mascot.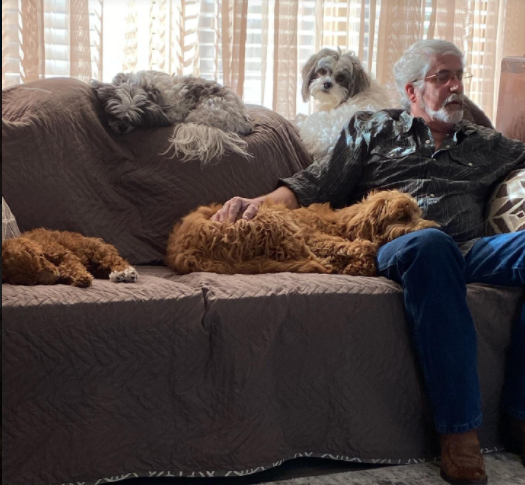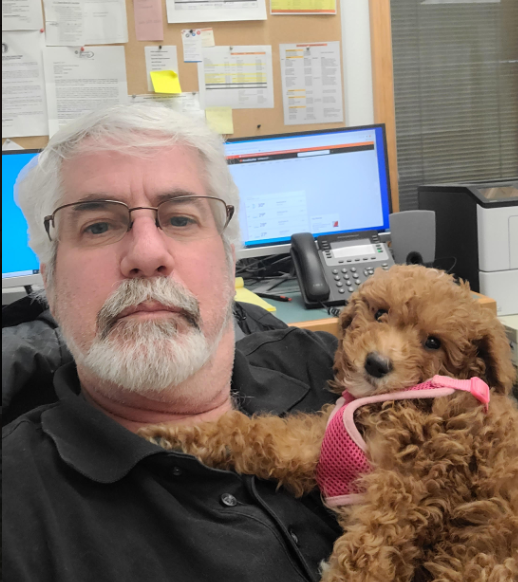 A parent said the following about Mark and asked that he be a Shout-Out for our district! "I see Mark every morning at the high school when I put my son on the bus to Washington. Each morning Mark watches over the preschoolers as he helps them get from one bus to the next. I have often thought he reminds me of a duck with being followed by his ducklings.
One particular day the duckling he took care of was my own kindergartener. My son was put on the bus after school instead of going to the after-school program which was, I am sorry to say, due to a miscommunication on my part. Mark took care of my guy and got him back where he was supposed to be.
I love that I get to work at the same district that my son attends and that he is taken care of by caring and dedicated people like Mark. The children are all lucky that they have Mark looking out for them, as he truly does care".
Thank you, Mark, for all you do to make our students and parents feel comfortable leaving them in your capable hands! Glad to have you as part of our team.
Staff Shout Out! Shout Out Form