Our eighth graders are presenting their literary essays this week. I was so impressed to hear Xavier and Christian's work today. The teachers have been raving about how awesome their speeches, information, and speaking skills were in class today! So proud!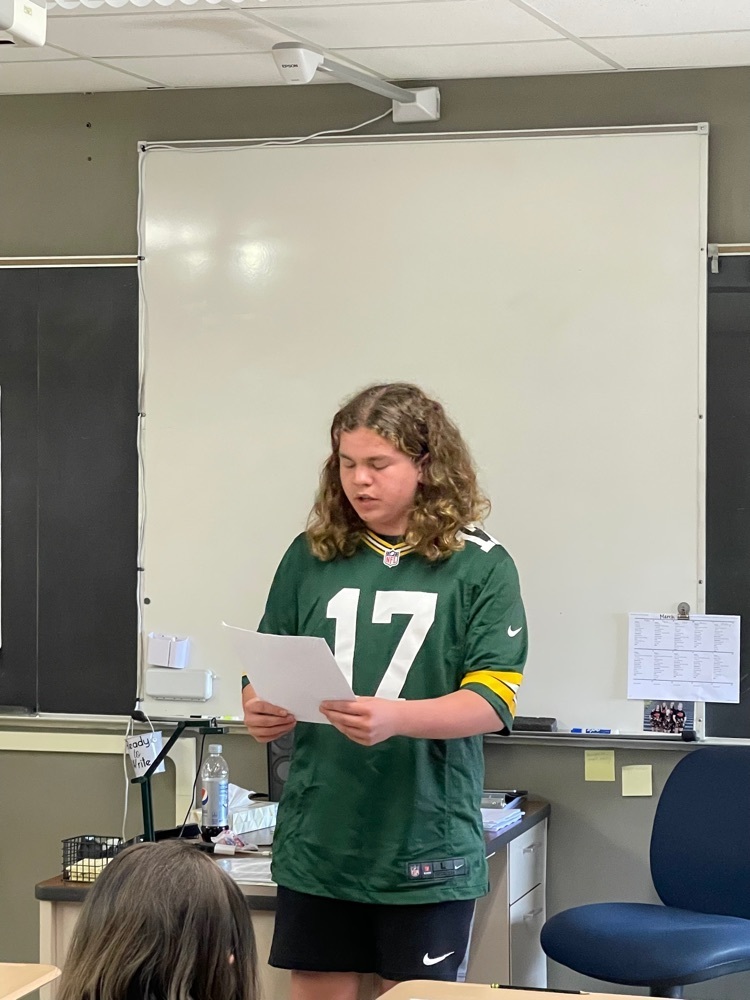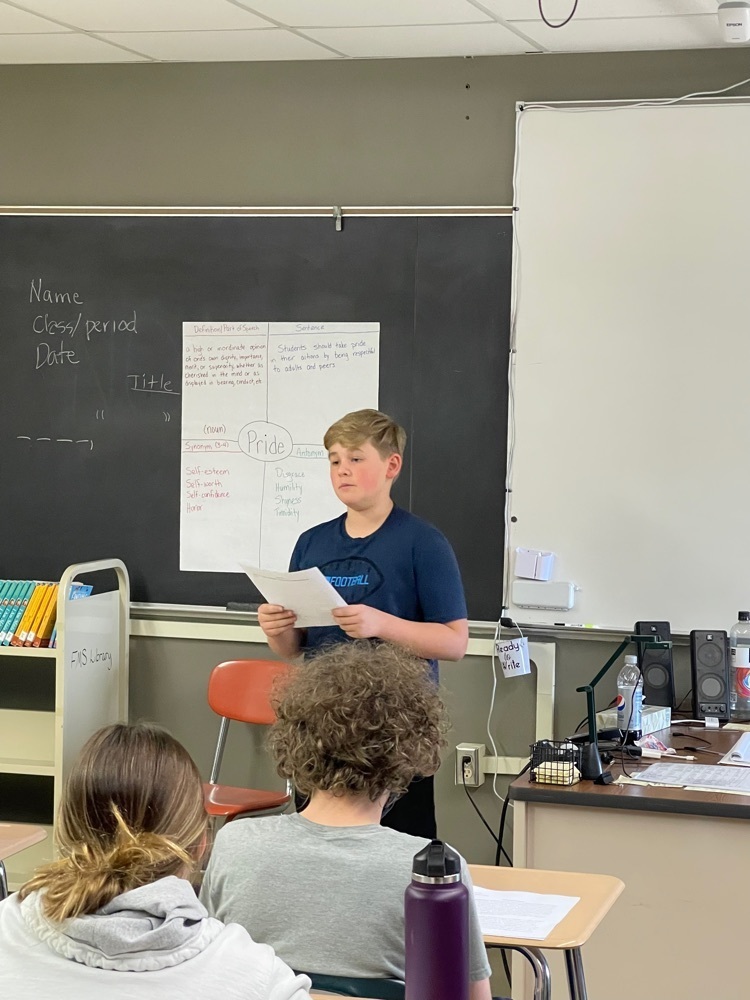 Check out this amazing artwork from several of our students at FMS! These pieces of art are beautiful and so colorful! Way to go, Lana, Addison, Chris, Dorian, and Driton!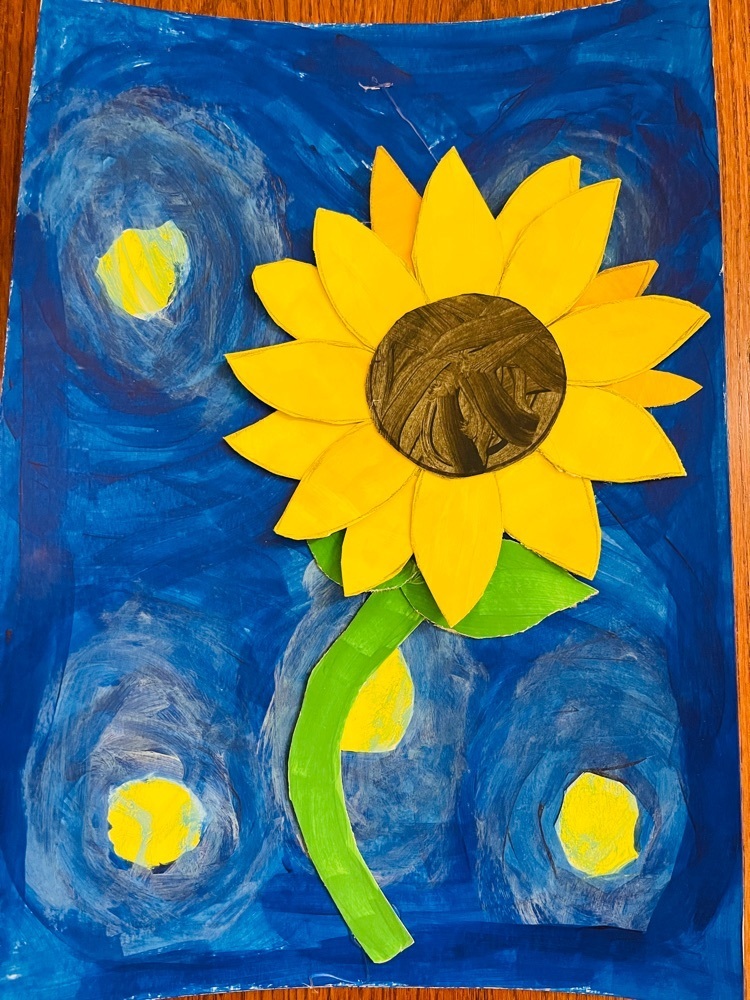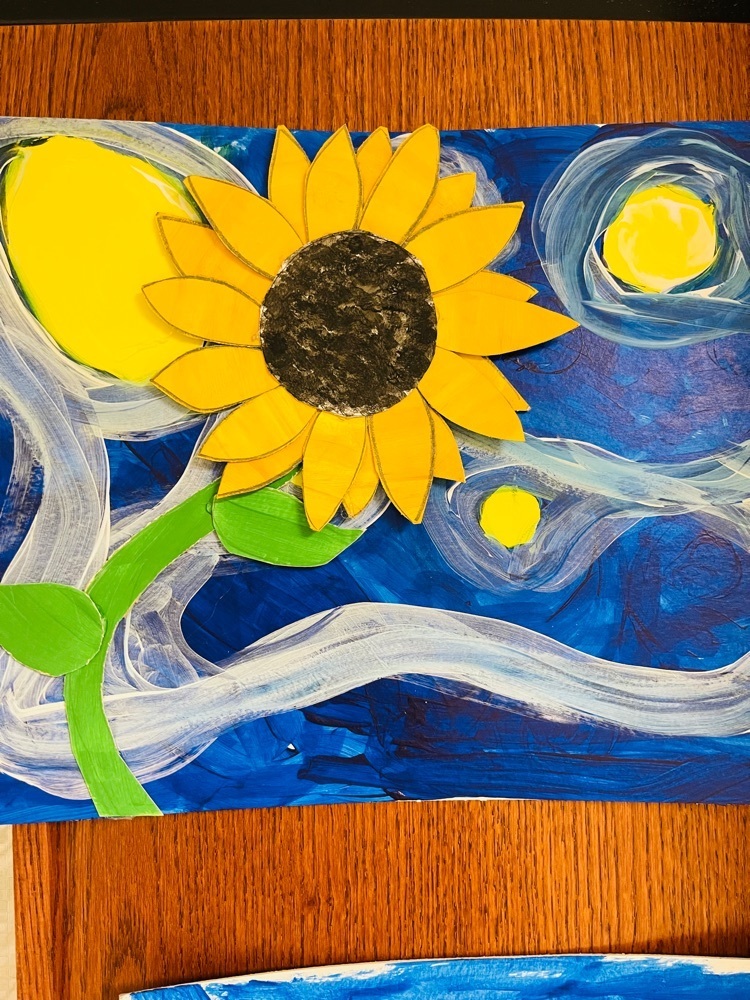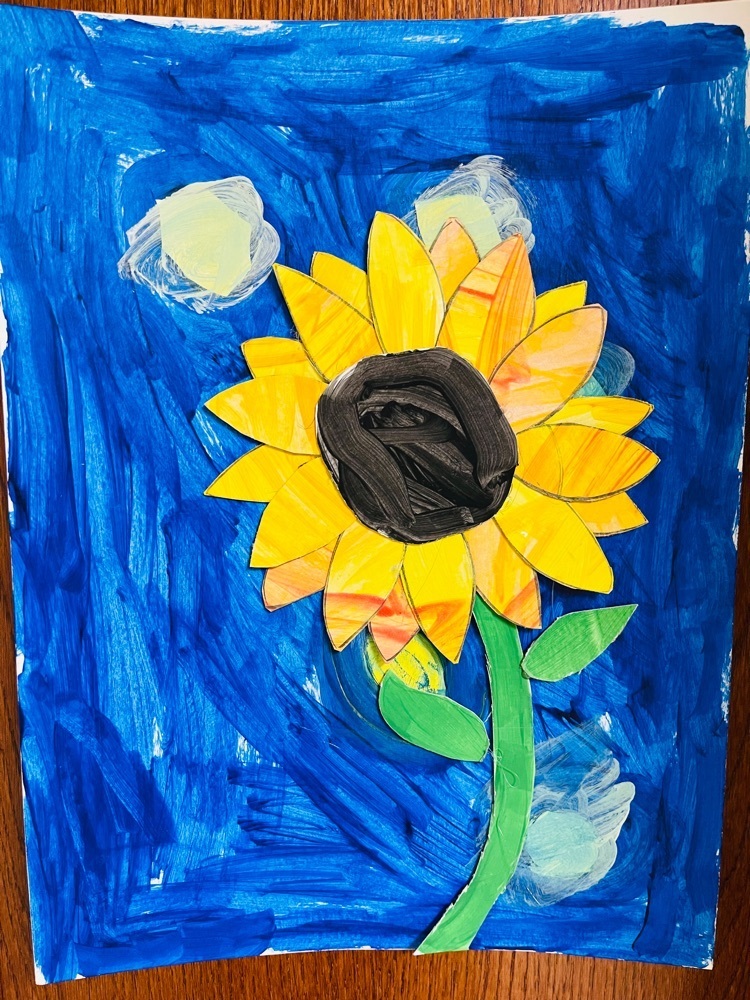 Lions Club, Arts & Convention Center, and FHS are ready for tonight's Spaghetti Supper Fundraiser to support extracurricular activities! Dinners being served from 5-7pm. Looking forward to seeing many in attendance! Go Trojans! #OneFairfield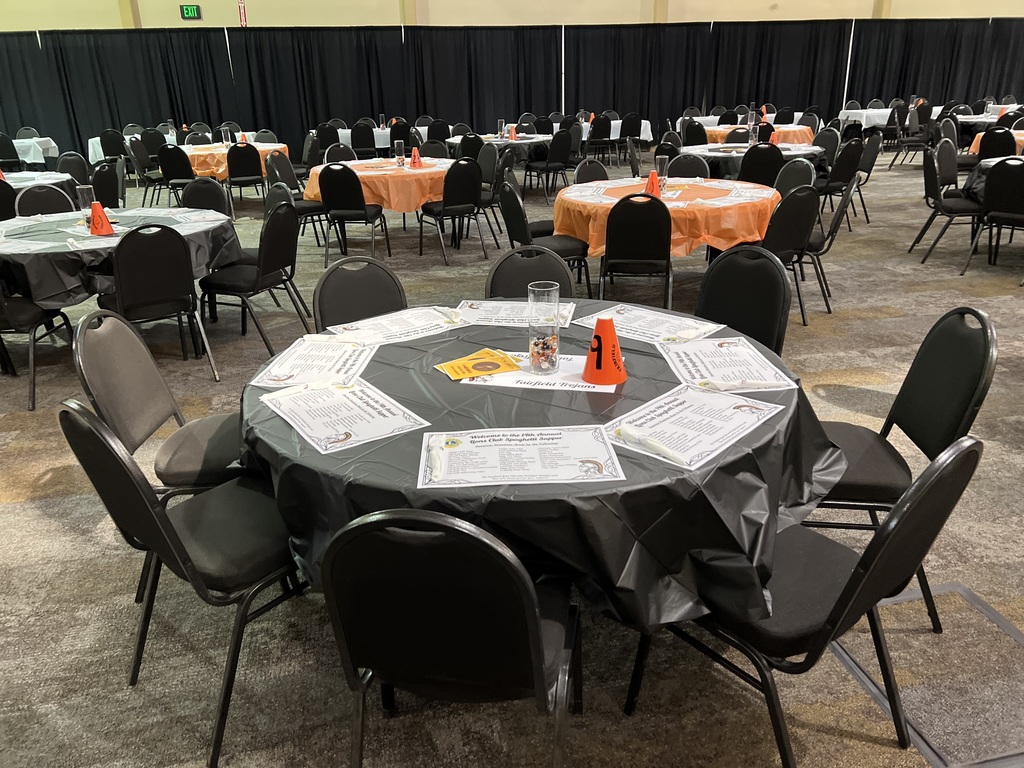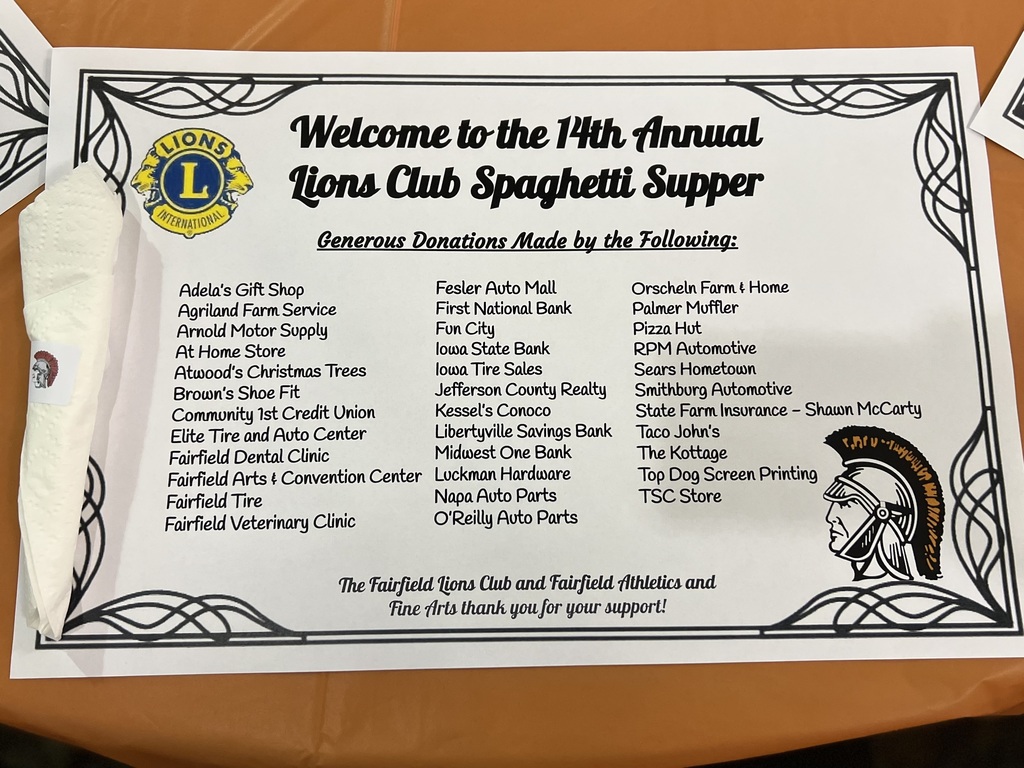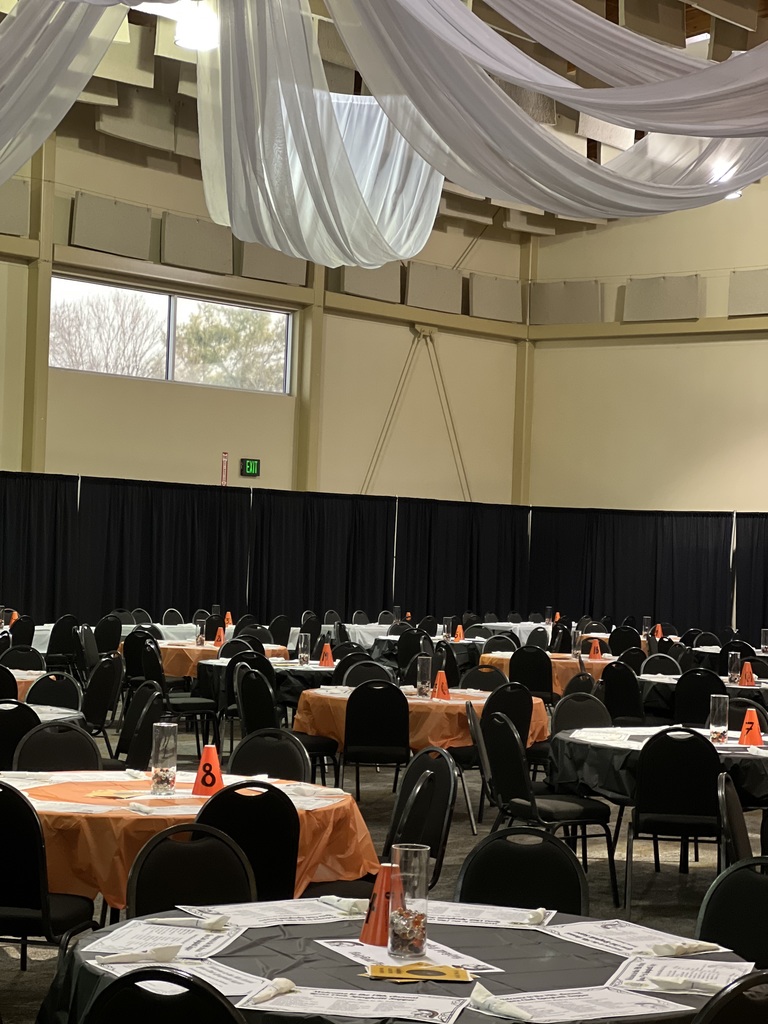 We are hiring! We are looking for a full-time, day custodian at FMS. If you are interested please apply on our district website. If you have questions feel free to reach out to Matt Jones or Laura Atwood at 641–472–5019.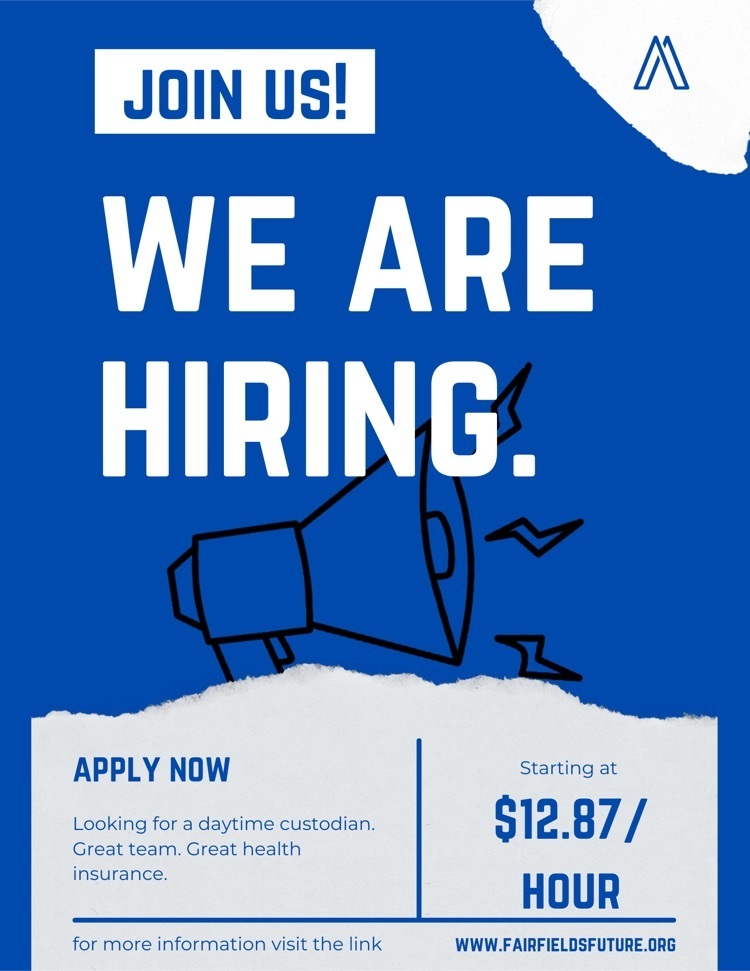 We would like to say a very special thank you to our Board of Directors and superintendent for giving all of our staff another bonus. Recently the Iowa Governor gave all Iowa teachers a bonus. While this is very generous, we were leaving out other critical staff that has made this year run smoother. So, this week our Board of Directors voted to give all staff bonuses because they value all staff and recognize their efforts. This is so generous and so awesome of our district! This is going above and beyond, and we are so grateful! ❤️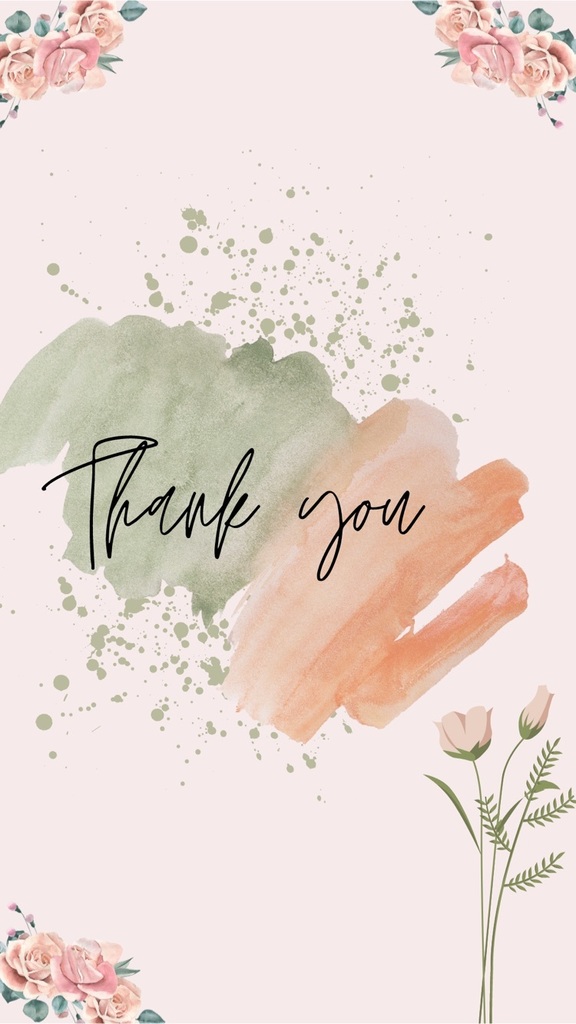 Reminder for FMS parents to sign up online for traditional conferences and student led presentations! Special thanks for Chase Countryman, PJ Bentley-Cross, and Henry Swan who have worked hard on this marketing post in our leadership team meetings!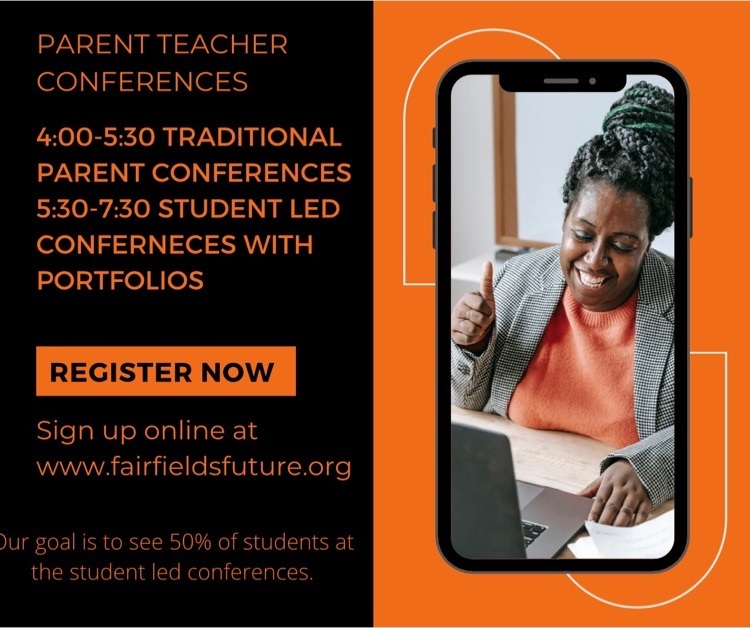 Check out this spoon billed paddle fish Mr. Klehm brought in this week for students. Students were able to examine the fish and even look at its spinal cord! So neat! 🎣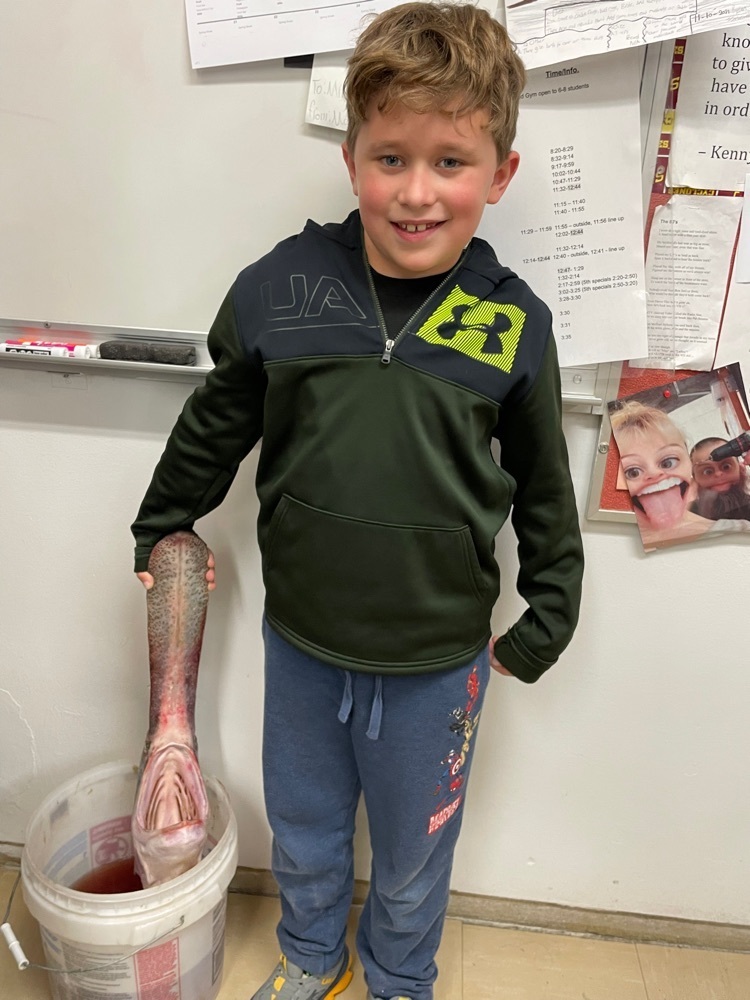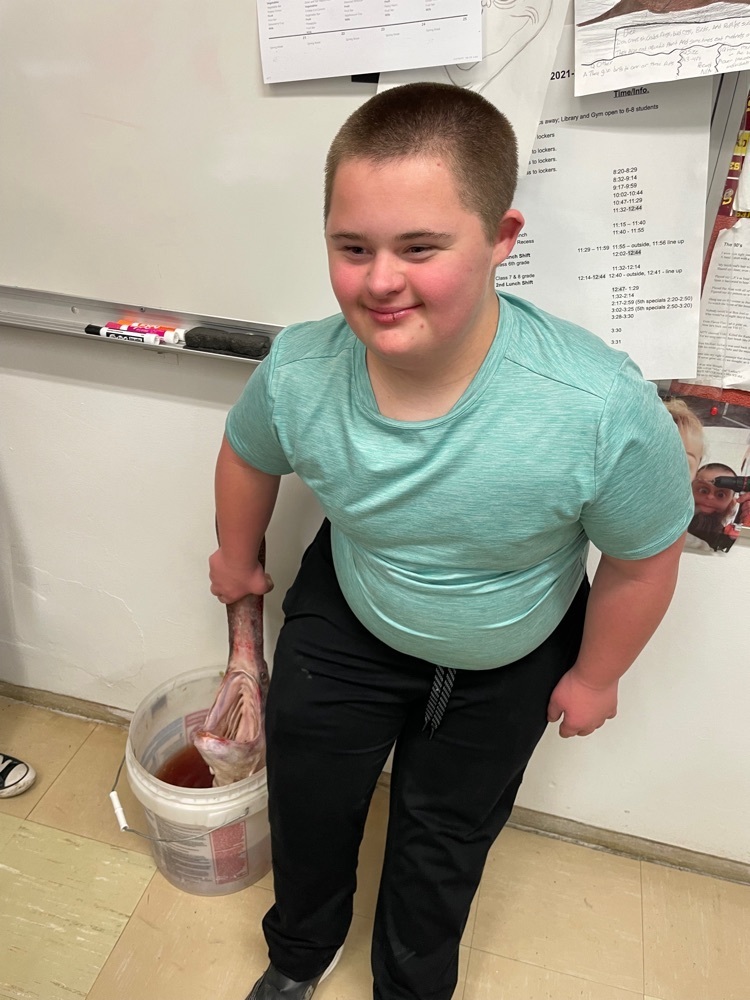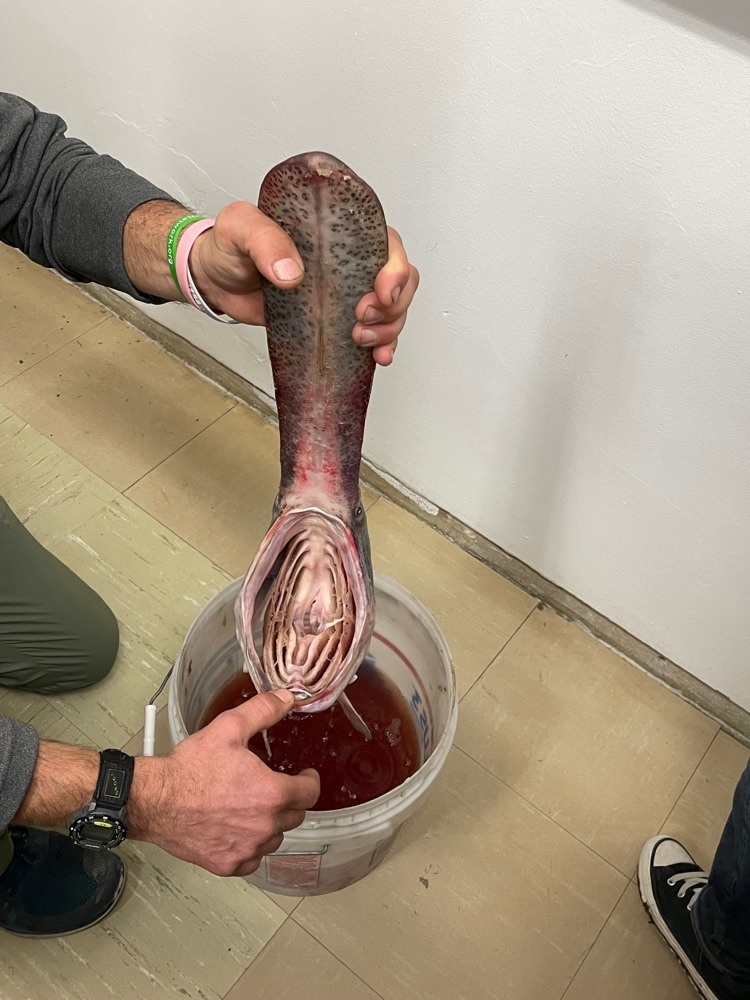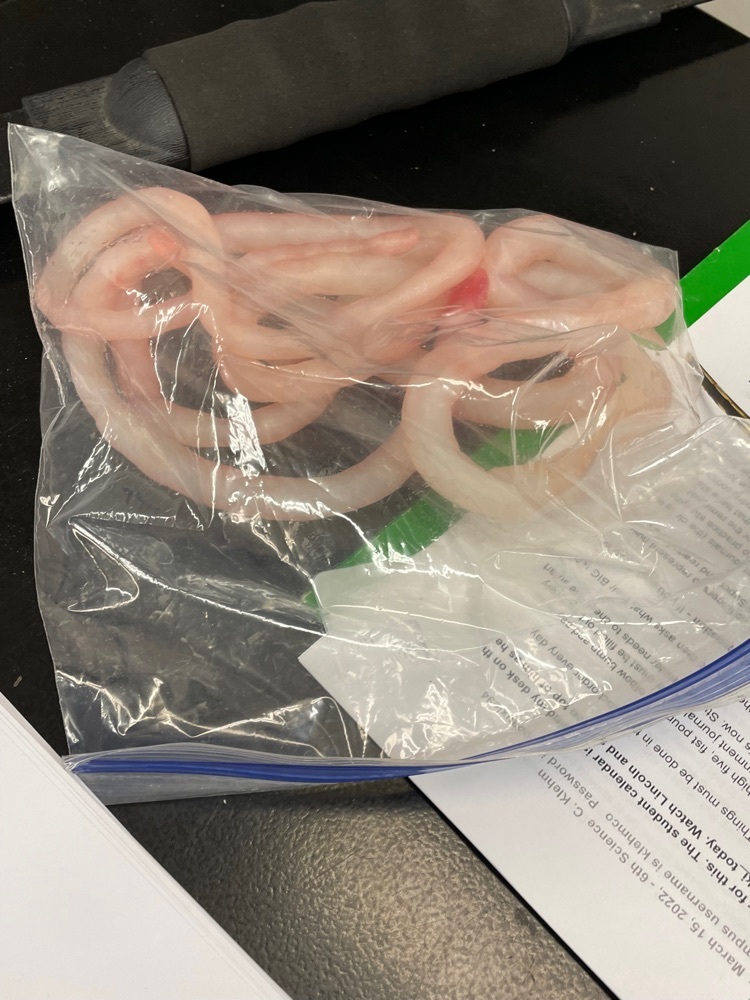 FMS leadership team met today to continue to discuss ways to make FMS a better place for all. We focused on the end of the year activities, field trips, and how to make the environment look more attractive. These leaders have such great ideas and they do a fantastic job of collaborating. Love the time I get to spend with them! ❤️👏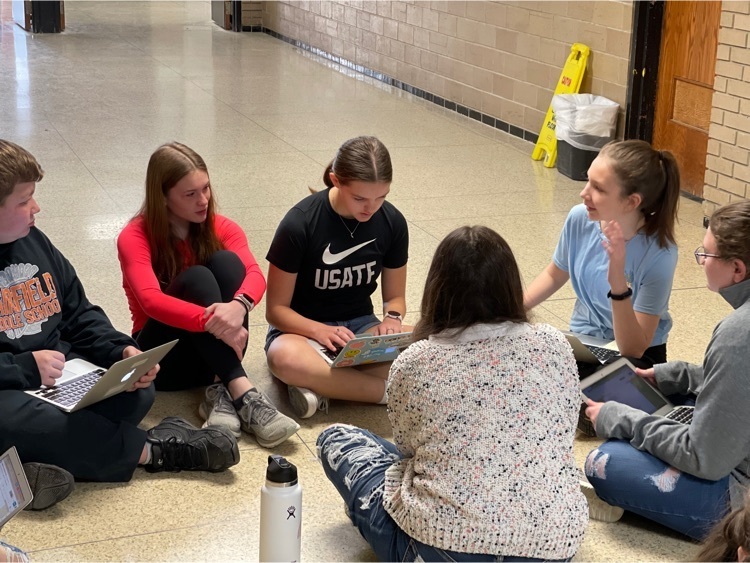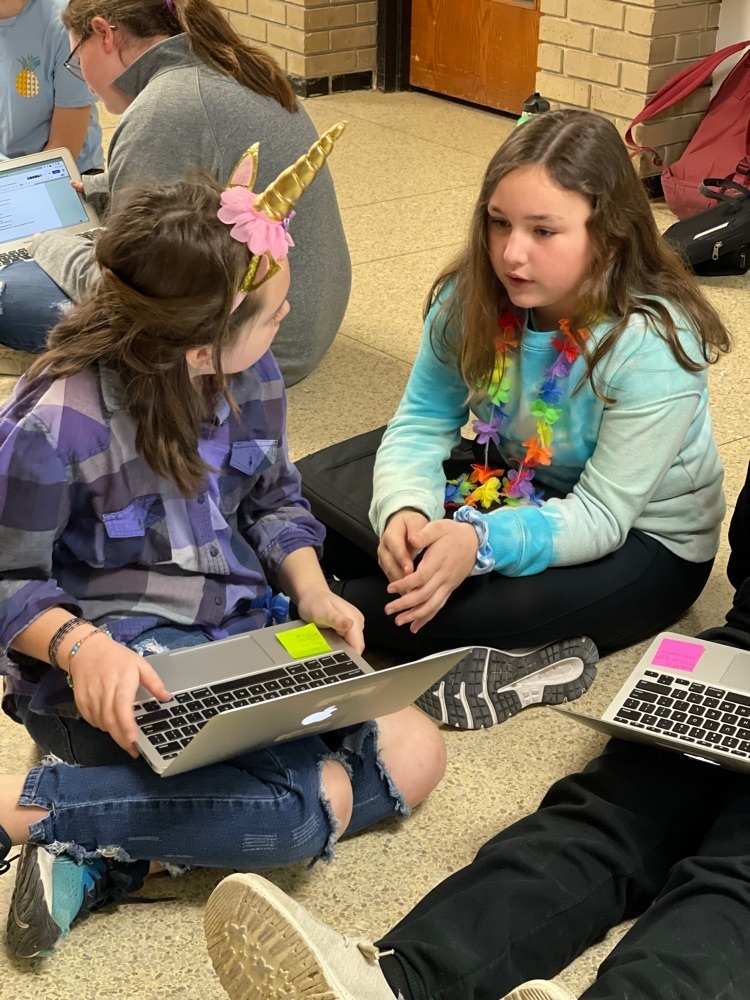 Wow 🤩 These student conference presentations were amazing today as they started to practice and rehearse. Gives me chills hearing about the accomplishments and achievements by students this year. Student Led Conferences are right around the corner. We hope all parents can come join us next week on March 21 - 22 to hear their student share their portfolio. Students have been working during their classes as well as their Trojan time to prepare their celebrations, leadership roles, what they have learned in classes, and reflect on areas they need to grow in. We are excited as we start this journey of Student Led Conferences. To sign up for conferences go to our district website and click on the parent teacher conference tab. Hope to see you next week!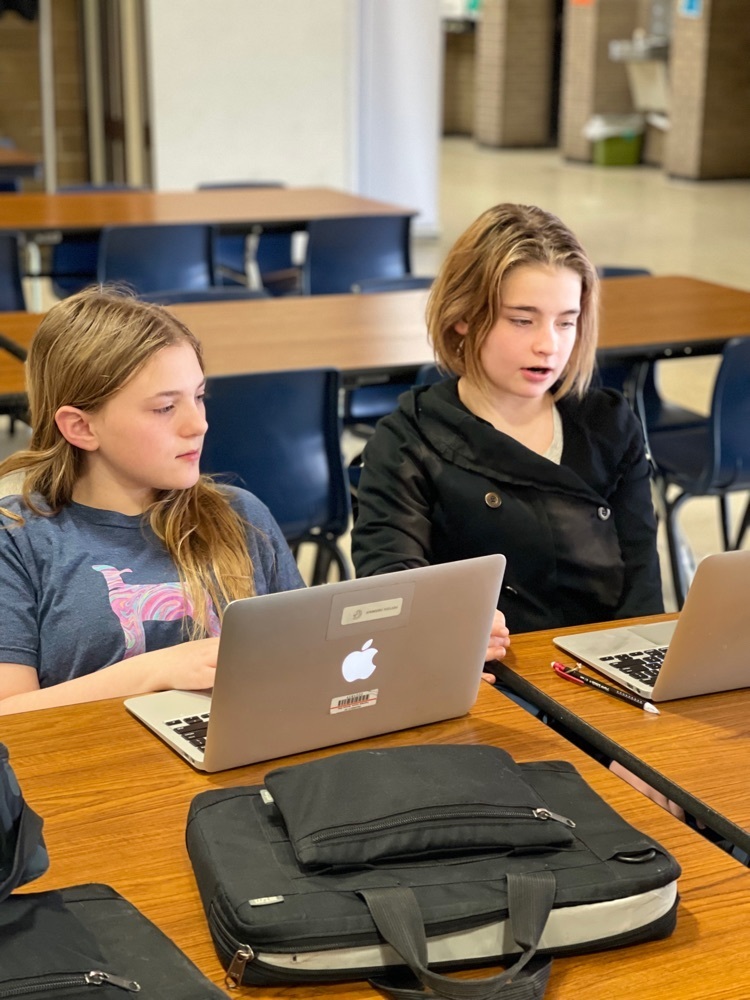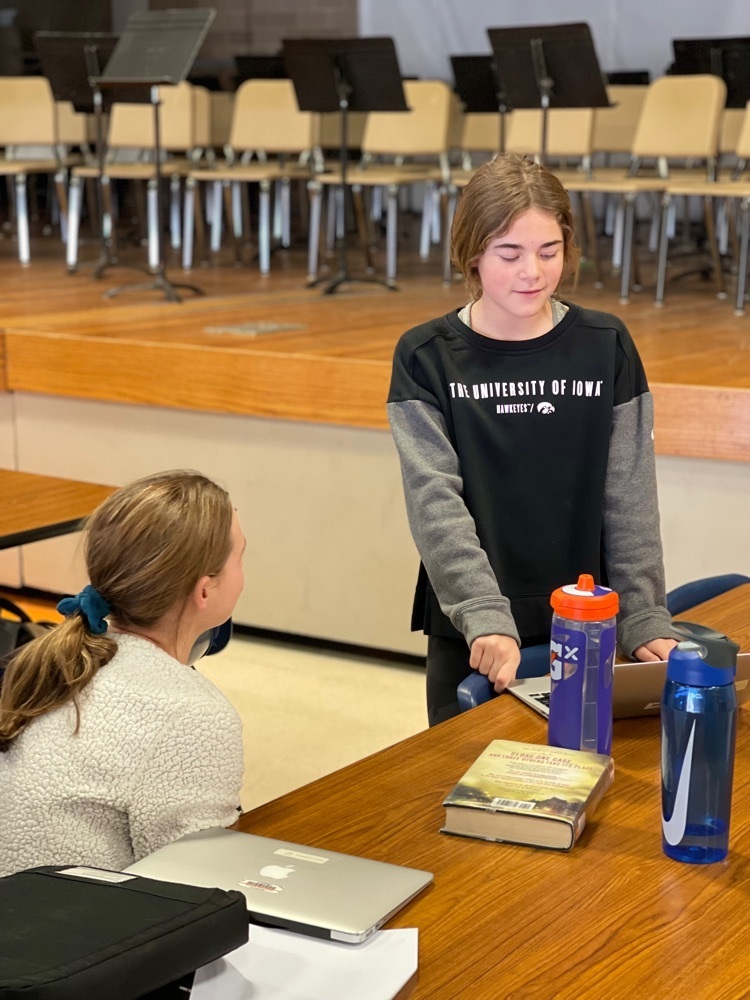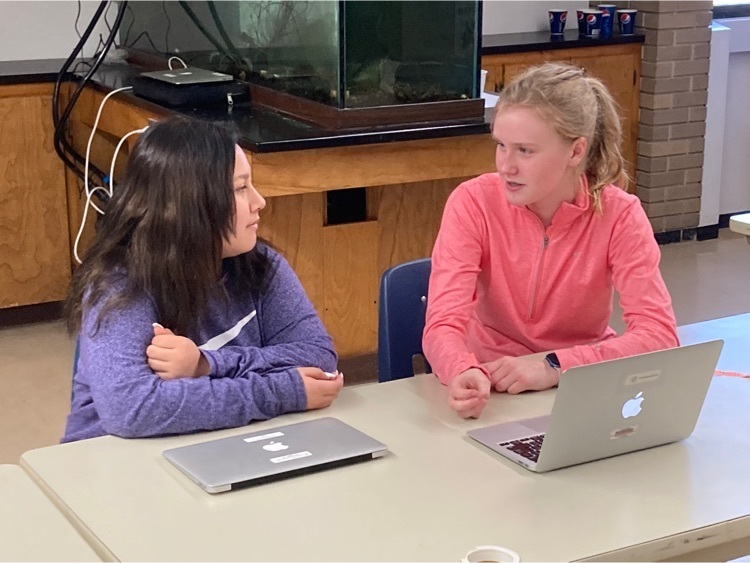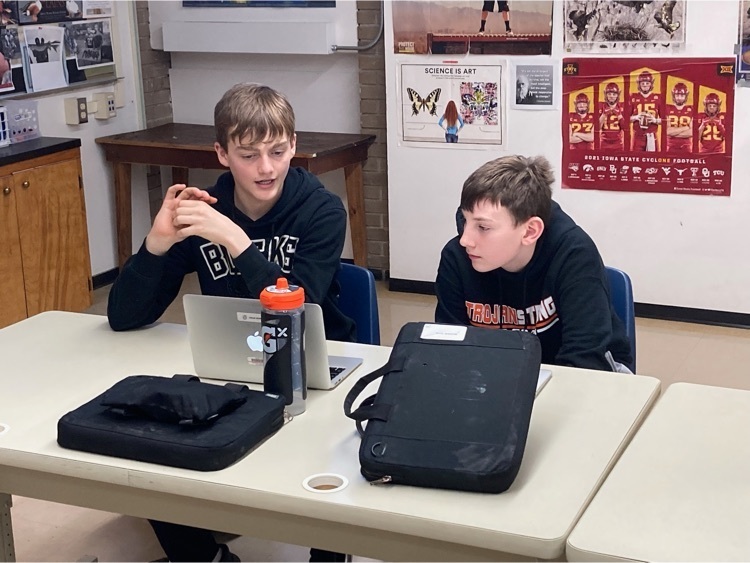 These fifth graders are hard at work today working on their research papers. So impressed with their writing abilities and the research information they shared with me today. Way to go!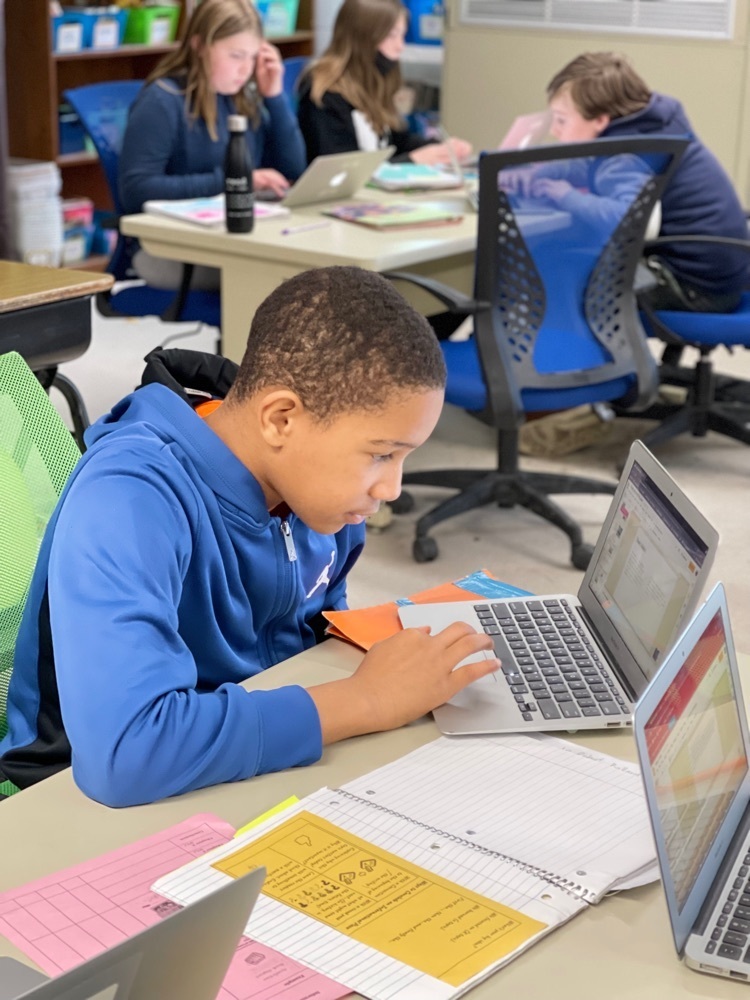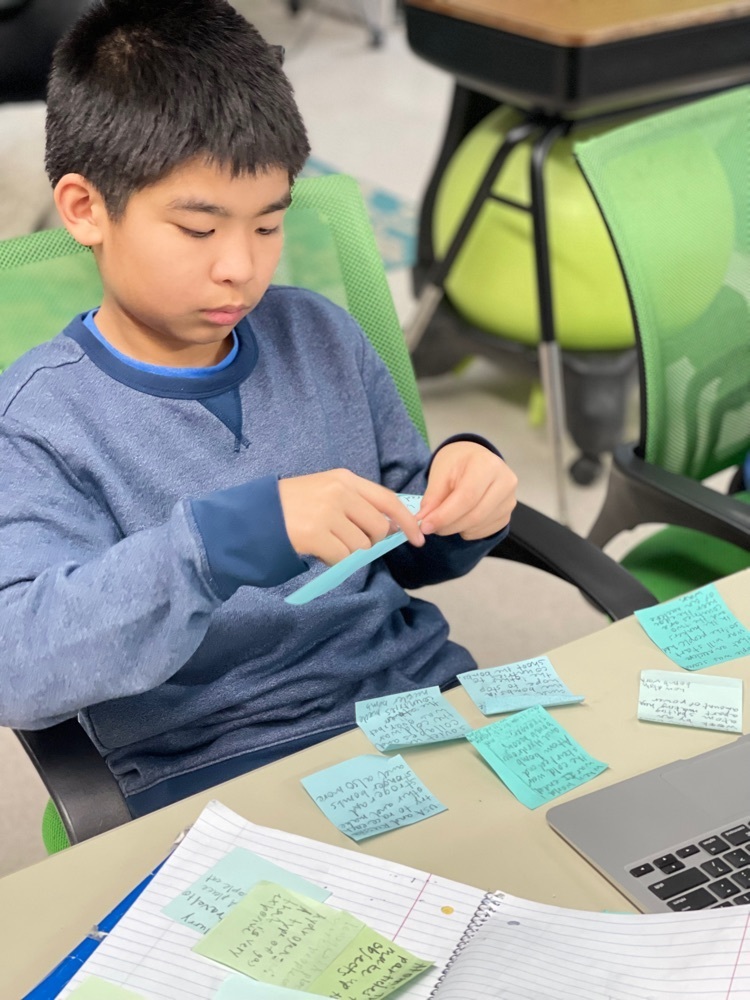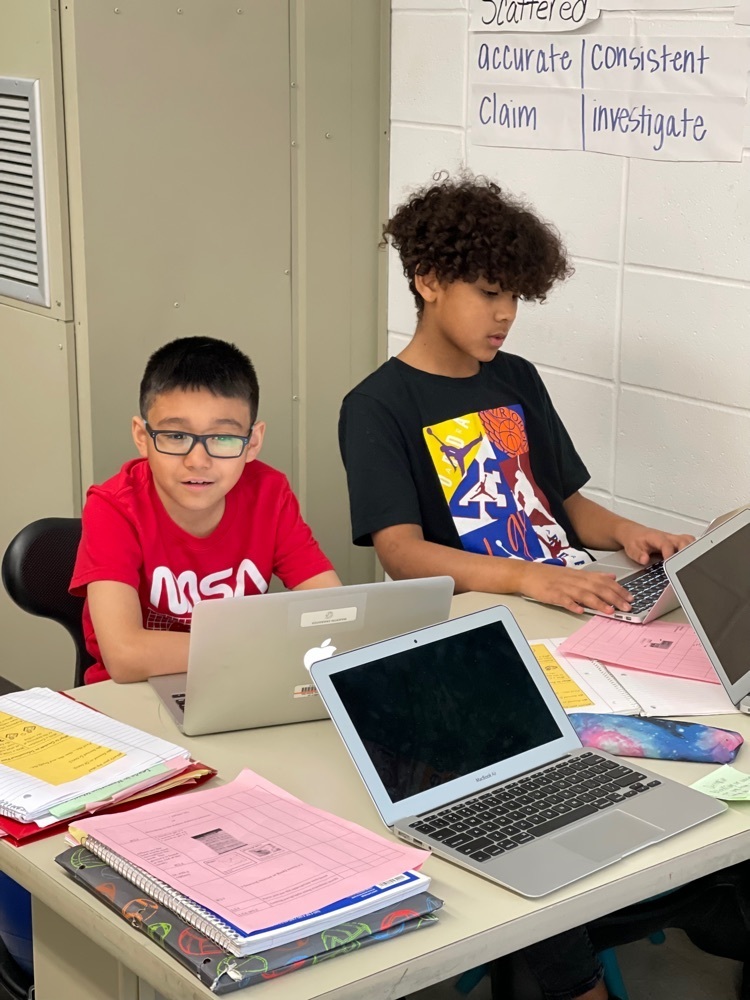 Happy National Pi Day! Thank you to our amazing student council who gave all staff a personal pie to celebrate! Thank you for your thoughtfulness!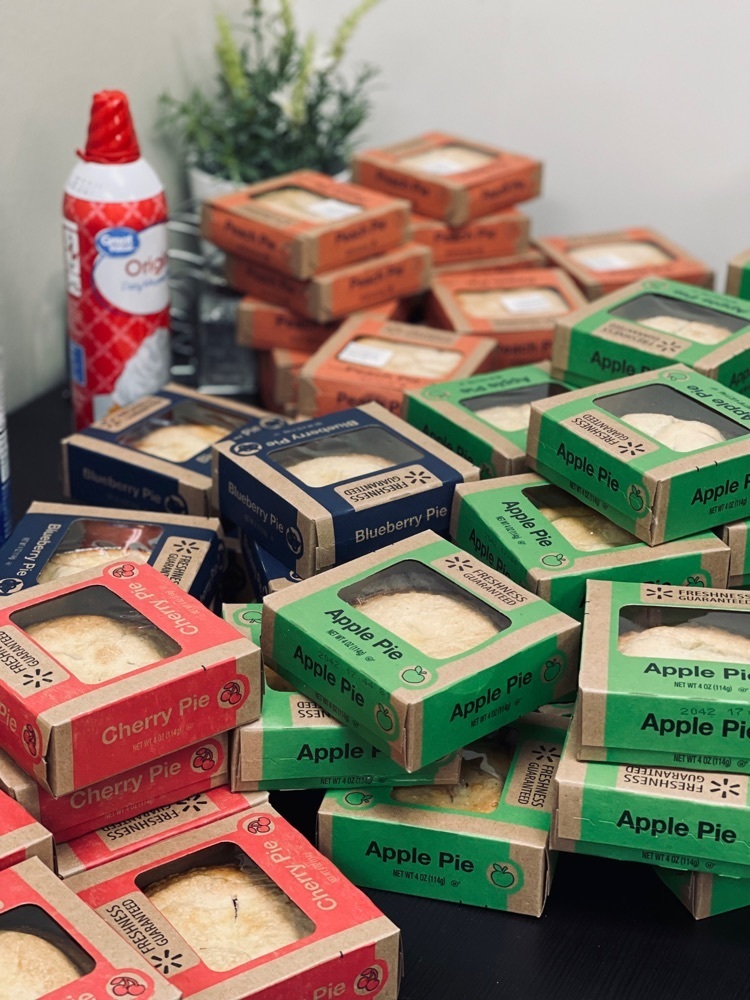 Enjoying the fantastic Dr. Seuss musical tonight at FMS! Our students are knocking it out of the park!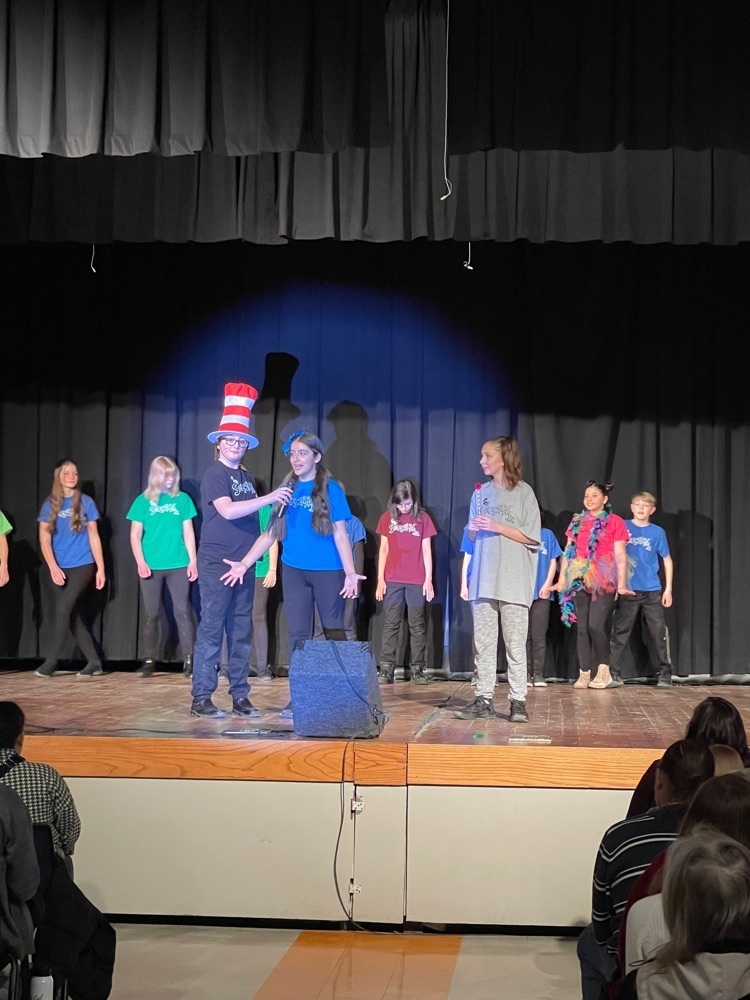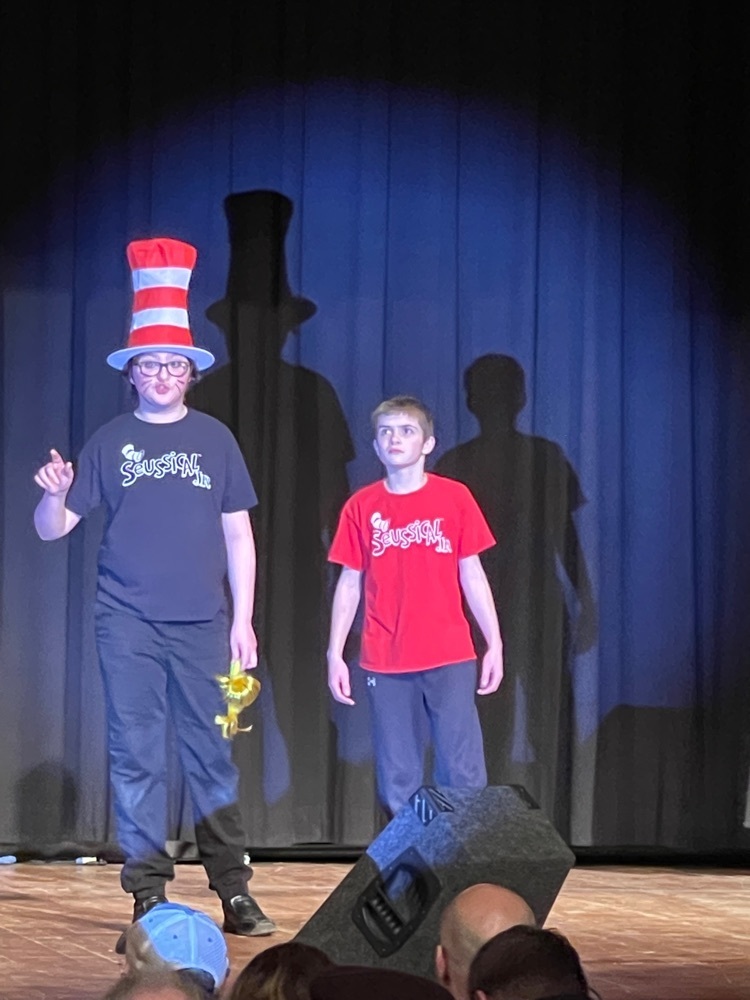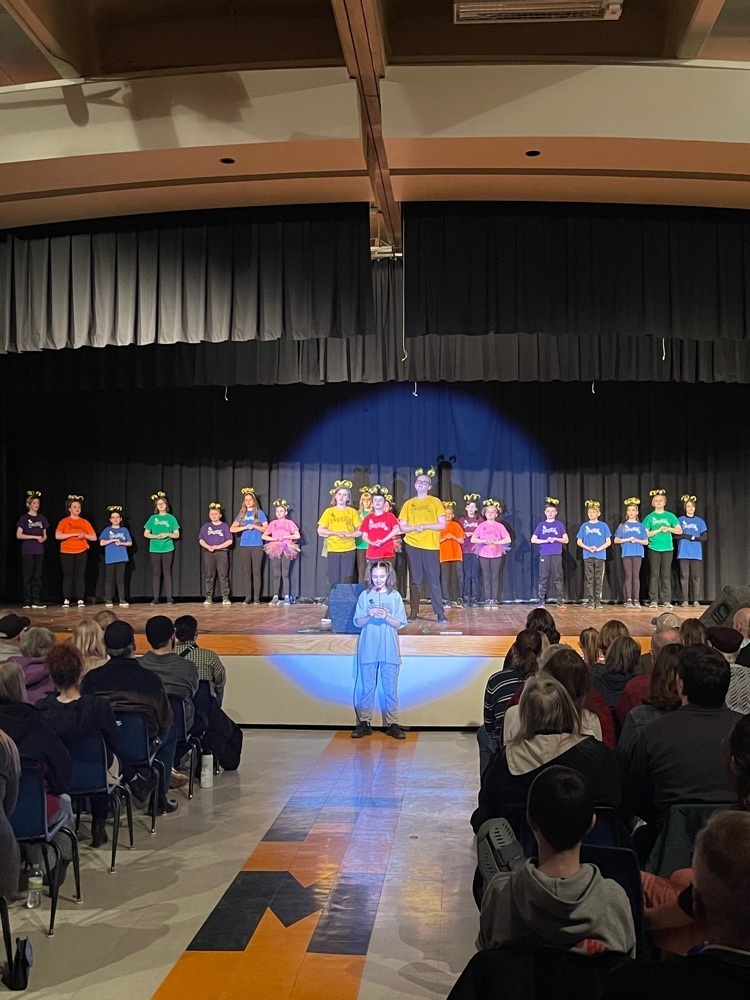 Fairfield Middle School Drama - Seussical Jr. Great work by our middle school students under the direction of, Tena Edlin! Seussical Jr. is a great night of entertainment. The students are having a lot of fun putting on a performance for you.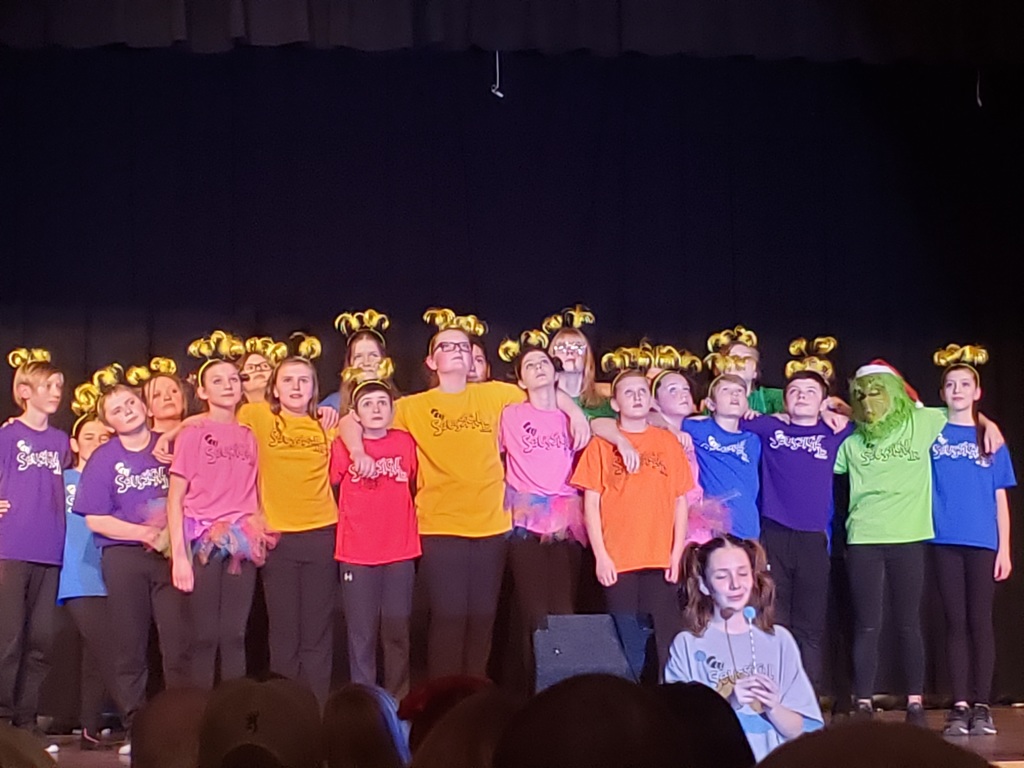 Thinking of Des Moines East High School today and their surrounding community. #scarletstrong #wearred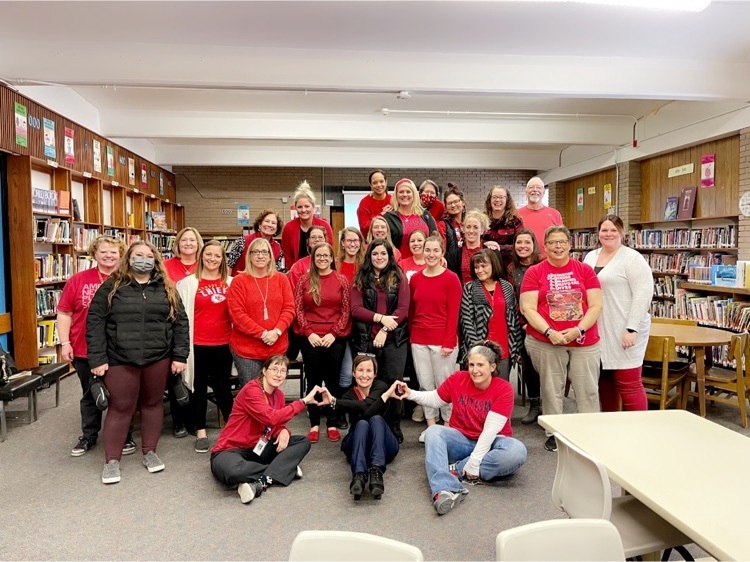 Check out our FMS dress up days to celebrate spring break coming our way! Students and staff are encouraged to participate! Have some fun! 😎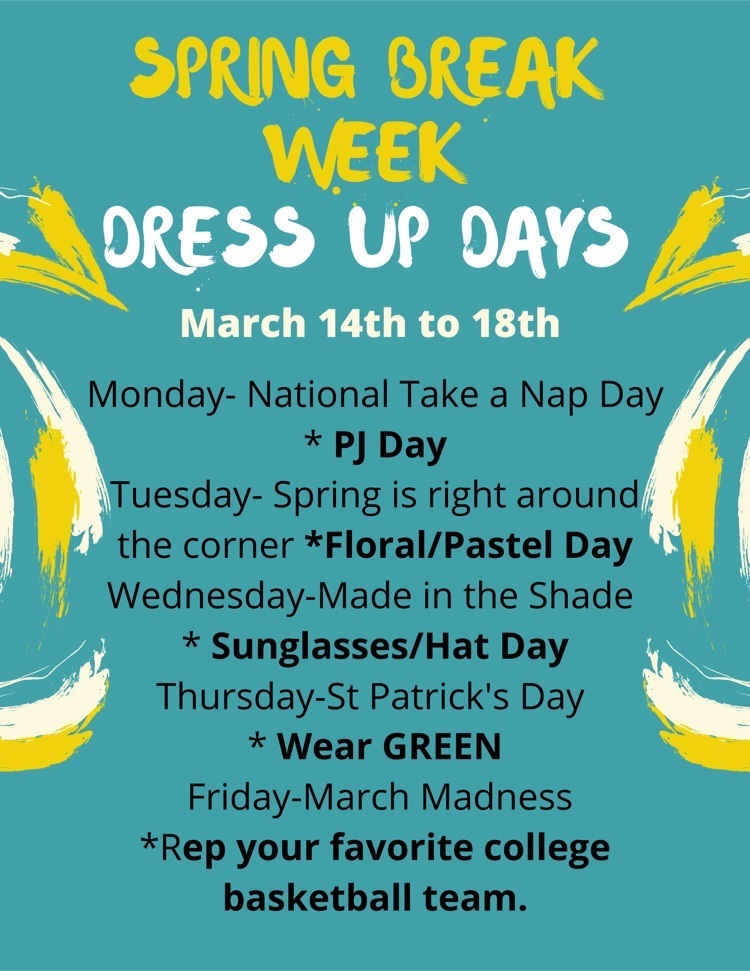 6th graders spent time writing during their ELA class today. ✍️ One of our top priorities has been to increase our writing demands and provide explicit instruction on how to improve student writing. Writing is important in all content areas and the real world. It helps our learners process what they are learning and show what they understand. We have some excellent writers!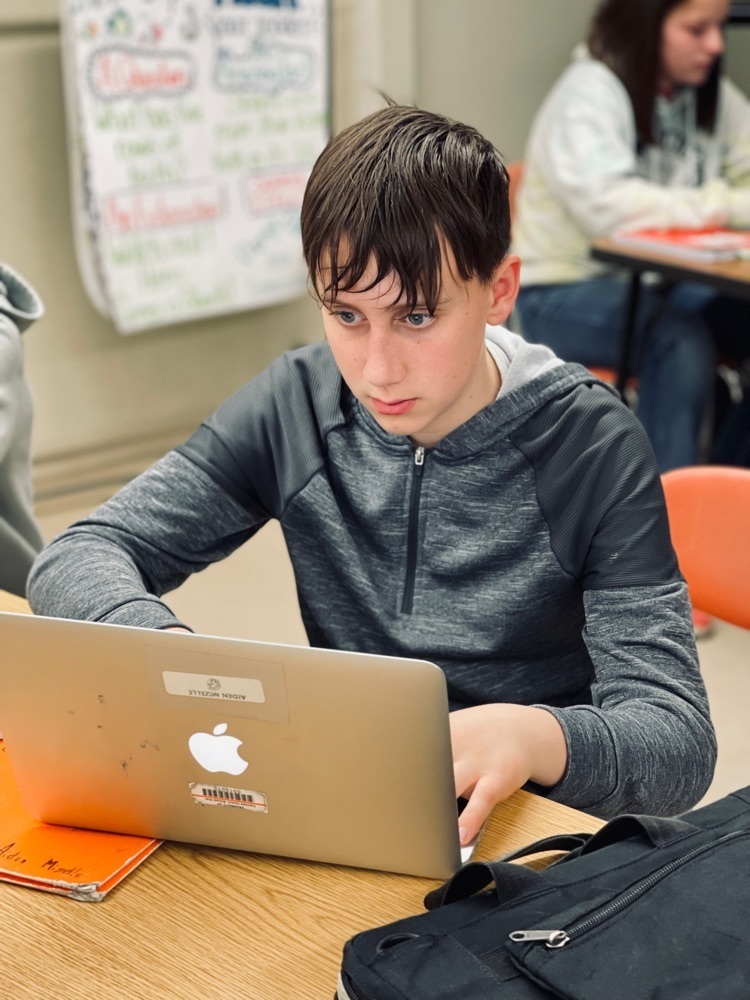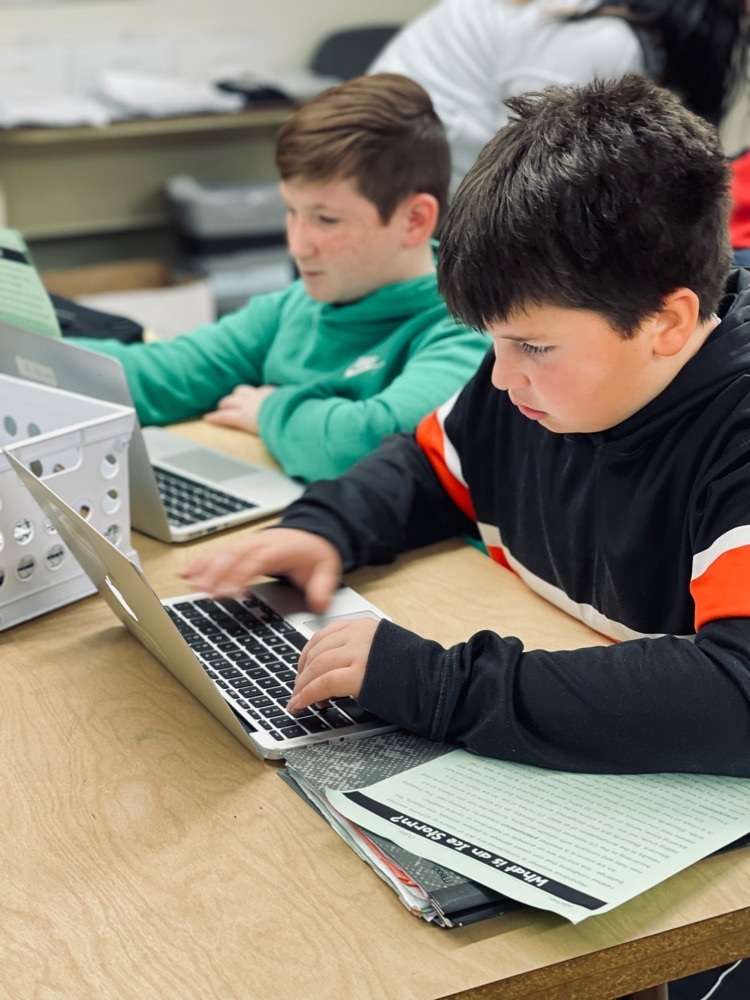 Hallways smelled delicious at FMS today! 🧑‍🍳7th graders were hard at work making protein muffins! Yummy!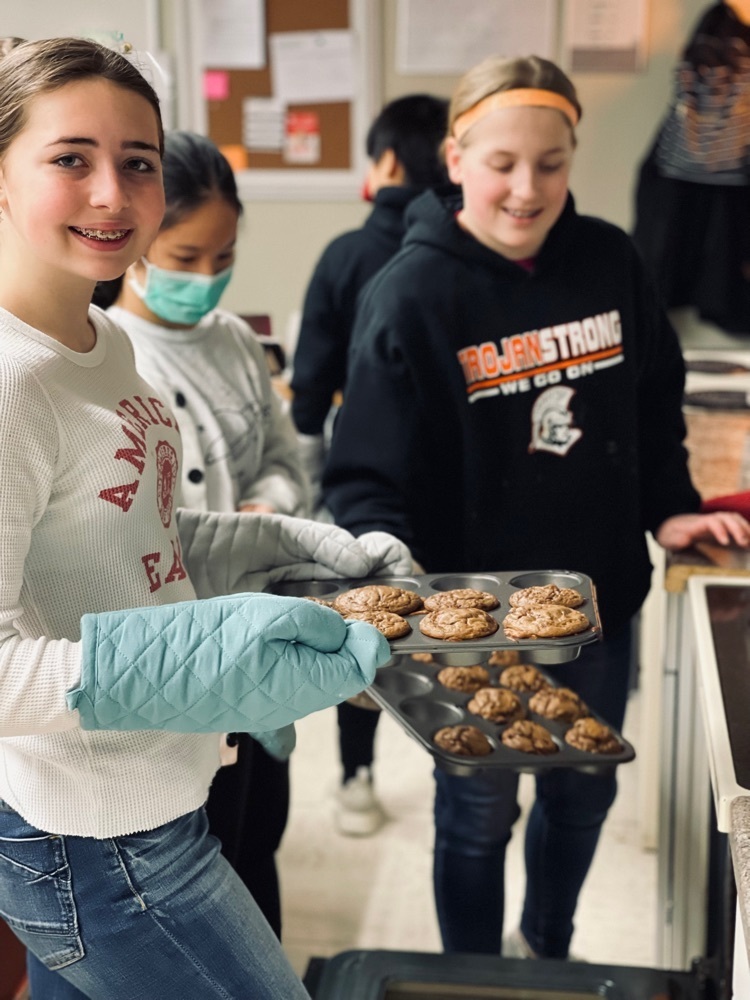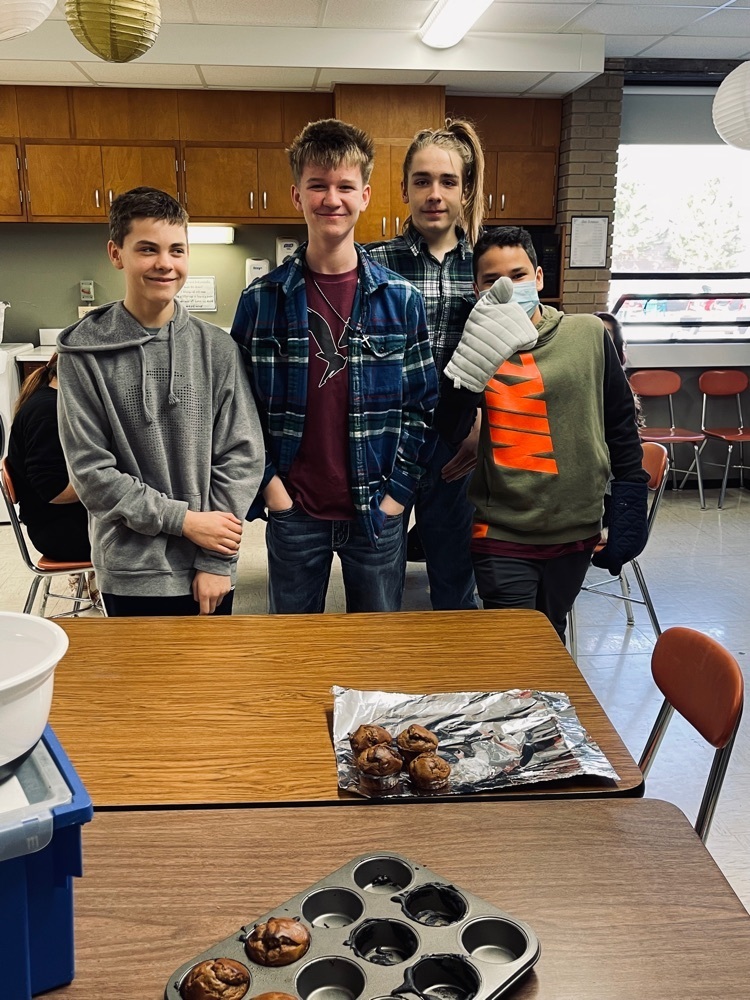 We are excited to invite you to the first FMS musical since 2019... Seussical, Jr.! Everyone keep your fingers crossed that the weather cooperates! These kids have been working so hard... We hope you can come and support them!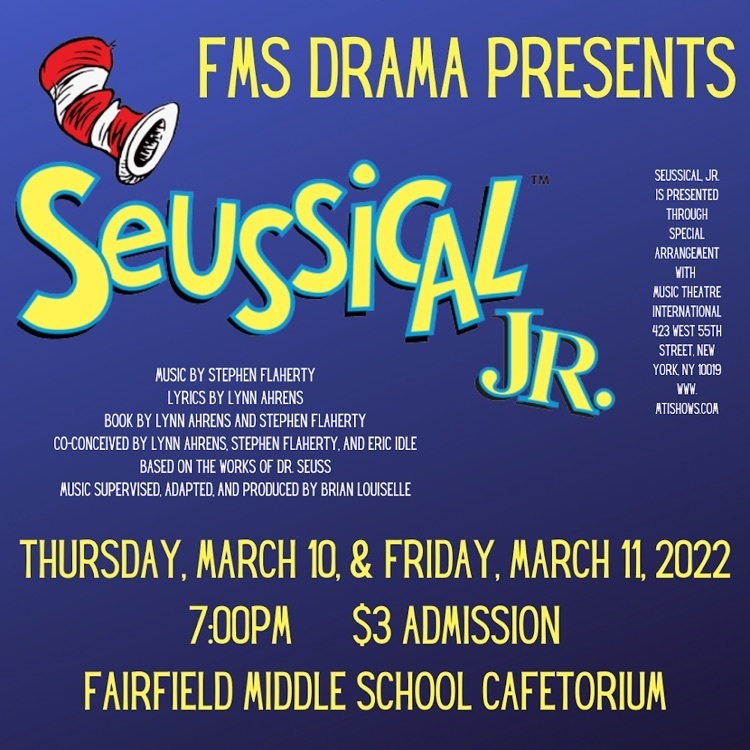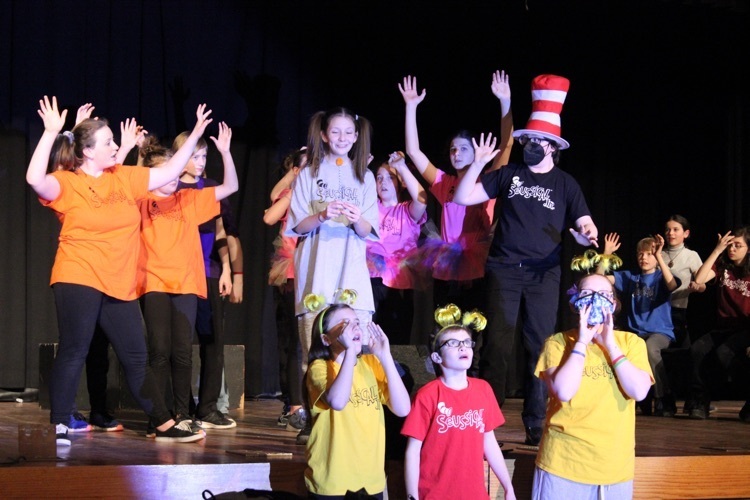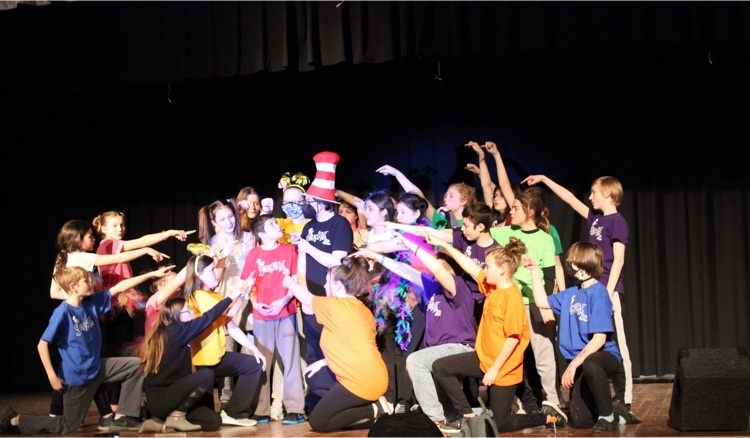 It's Back, Same Great Event, New Location.......Plan to attend! After a hiatus for a couple of years, the Annual Lions Club Spaghetti Supper fundraising event that raises thousands of dollars for our fine art and athletic programs is back on the schedule. The event will take place on Thursday, March 17th with dinners being served at the Fairfield Arts and Convention Center between 5:00-7:30pm. This has been a great community event and we hope to reignite this tradition again this year. FHS students, coaches, and sponsors will be serving the dinners, and the FHS band and chorus will be providing some live entertainment. FHS students involved in extracurricular activities are handing out tickets for the dinners. Tickets can also be picked up in the HS Activities Office. Attendees who present a school/student ticket will pay $7 for their dinner. Attendees without a school/student ticket will pay $8 for their dinner. The Lions Club's and Fairfield Arts & Convention Center's efforts, generosity, and support of our extracurricular programs is awesome and truly appreciated! We are very fortunate to have organizations like these in our community! We are looking forward to seeing many people at this great event that supports our school's programs and students! Go Trojans!