Join us Thursday even Sept. 29th at the Trojan Stadium starting at 5:30p.m. with a dunk tank sponsored by the Booster Club. Beginning at 6:30p.m. the band will play and then the powder puff games will be played. Around 8p.m. we will crown the 2022 Homecoming King and Queen being crowned by the 2021 King Grant Ward and the 2021 Queen Anna Dunlap. We will end the evening with the torch run and bonfire and Coach Nate Weaton giving the pep talk.
On Friday, Sept. 30th we will have the parade going by the elementary schools and middle school and ending at the Fairfield Square followed by a pep rally with Coach Dane Kool giving the pep talk.
The varsity football game will begin at 7p.m.(no freshman game) with the Southeast Iowa Regional Fire Honor Guard bringing in the colors. The Homecoming Dance will be from 9p.m.-midnight in the High School Commons.
One School, One Community, One Fairfield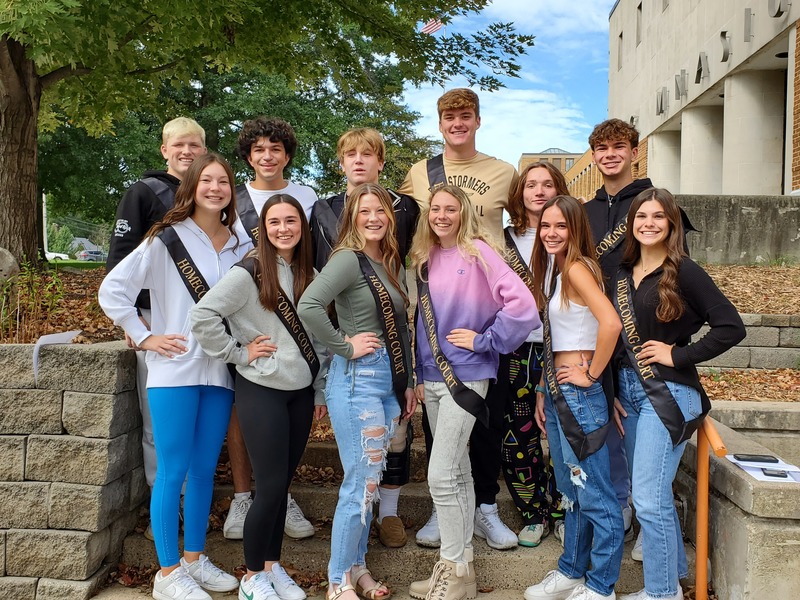 Fairfield Homecoming Court 2022
back row: Tate Allen, Ryan Higgins, Hunter Cecchini, Max Weaton, Jace Hannes, Nile Christensen
front row: Sara Kretz, Ellie Stever, Ivy Larsen, Maddie Greiner, Katelyn Adam, Kate Pettit